In this modern age, new technologies are booming and changing the lifestyles of every individual. And cryptocurrency is one of them.
Thanks to this digitalization, that has made transactions a lot safer than it was. Cryptocurrencies are now a new medium of transactions. And every industry is involved in it.
Now, the web hosting market is also in the game of crypto transactions, allowing developers to buy Web hosting with Bitcoin. Any developer that holds crypto can buy VPS hosting with BTC or buy dedicated servers with bitcoin.
So, if you're also looking forward to buying Bitcoin hosting (web hosting) with crypto, then you'll get everything you want to know here. In this article, I will cover the following topics related to cryptocurrency and web hosting companies accepting Bitcoin.
What is Bitcoin?
Bitcoin is a digital currency created in 2009 by the mysterious and pseudonymous Satoshi Nakamoto. It is a type of cryptocurrency that holds virtual value and is operated by a decentralized authority.
Here the government has no role to play between a buyer and seller. In short, third parties like banks are not involved in your transaction.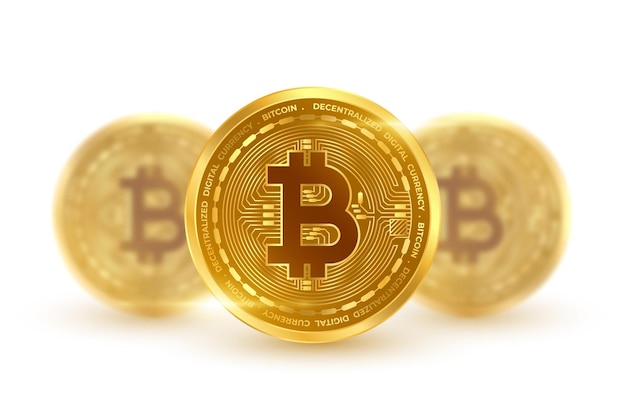 The technology that involves trading Bitcoin is known as the blockchain. And there are plenty of mediums that run on the blockchain. Like wazir, coin switch, and many more.
From where you can buy Bitcoin and many other cryptocurrencies like Etherium, Dogecoin according to their current market rate.
What to Look For Buying Web Hosting Using Bitcoin?
Blockchain is quite complicated technology and it is not everyone's cup of tea. Although the trend of crypto transactions is in peak now, many web hosting companies do not provide such transaction facilities.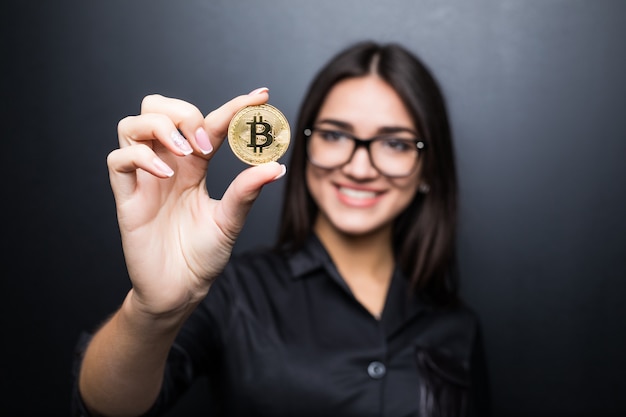 But some chosen ones are there in the market that allows Bitcoin transactions.
So, to find out the best from them keep these points in your mind while going for one.
Payment Gateway
Always check whether they have payment gateways that accept multiple cryptocurrencies. And is their payment gateway secure or not?
Well, the Web Hosting Companies that I have mentioned below are capable of accepting cryptocurrencies as a medium of buying their hosting services.
Great Uptime
Uptime also matters a lot when it comes to buying hosting services. Check whether they are offering uptime above 99.99% or not.
Because low uptime can affect your site's loading speed.
Large Storage Space And High Bandwidth
Having large storage space and high bandwidth is like giving unlimited power to your site. The power that can easily maintain your large data and transfer it in an instant.
So, always go for those web hosting companies that offer large storage and high bandwidth.
Buy Domain Name With Bitcoin
Opt-out a Web Hosting service that allows you to buy a domain with BTC so that nothing can be traced back to your account.
Advanced Privacy Features
Doing transactions in cryptocurrencies is the safest route that one can follow. And the following companies that I have mentioned below have some advanced privacy features that will make your identity private. If Also you want to know about Top 5 Best Web Hosting In Dubai | UAE Hosting Provider 2023.
Best Web Hosting Companies Accept Bitcoin and Other Cryptocurrencies
As I said earlier, I will be mentioning the list of the 6 Best Web Hosting companies that accept Buy Web hosting With Bitcoin and other Cryptocurrencies.
These are handpicked from a pool of the best Hosting companies available in the market that accepts bitcoin.
So, let's dive right into the list and explore them one by one.
1. UltaHost
Ultahost is a web hosting provider that offers a variety of hosting services to individuals and businesses of all sizes.
Ultahost provides affordable and flexible hosting plans tailored to each customer's unique needs, focusing on reliability, security, and performance.
Ultahost has the expertise and resources to provide a seamless hosting experience, whether you are looking for shared hosting, VPS hosting, dedicated servers, or reseller hosting.
Ultahost ensures that your website is always up and running, with fast loading speeds and minimal downtime, thanks to state-of-the-art data centers located in multiple countries around the world.
Key Features:-
Resources
SHARED STARTER
at
$2.99/mon
SHARED BASIC
at
$5.0/mon
SHARED BUSINESS
at
$10.0/mon
Storage
30 GB
60 GB
80 GB
Bandwidth
Unlimited
Unlimited
Unlimited
Number of sites
1
4
Unlimited
2. Hostinger
Hostinger is the cheapest web hosting company that offers hosting plans like web hosting, VPS hosting, cloud hosting, and WordPress hosting at affordable rates.
It offers Bitcoin hosting which means you can buy any hosting service through Buy Web hosting With Bitcoin or any other cryptocurrencies. Their plans and pricing are genuine and they don't fool people with their service.
Key Features:-
Plans and Pricing:-
Resources
Single
at
$1.39/mon
Premium
at
$2.59/mon
Business
at
$3.99/mon
Storage
30 GB
100 GB
200 GB
Bandwidth
100 GB
Unlimited
Unlimited
Number of sites
1
100
100
3. Hostwinds
Hostwinds is probably the best hosting service in terms of performance and uptime. Its basic shared hosting plan offers unlimited storage, Bandwidth, and Database that we rarely see on any other platforms.
With the support of an SSL certificate, it protects your site from unauthorized access. It allows payment in different cryptocurrencies.
Key Features:-
Plans and Pricing:-
Resources
Basic
at
$5.24/mon
Advance
at
$6.74/mon
Ultimate
at
$8.24/mon
Storage
Unlimited
Unlimited
Unlimited
Bandwidth
Unlimited
Unlimited
Unlimited
Number of sites
1
4
Unlimited
4. Bitcoin Web Hosting
As the name suggests, Bitcoin Web Hosting company only accepts payment through Bitcoin. Although, it doesn't support payment via PayPal, credit cards, and any other traditional payment method.
But their services are expensive as compared to others including limited resources.
Key Features:-
Plans and Pricing:-
Resources
Starter
at
$6.00/mon
Standard
at
$9.25/mon
Professional
at
$12.75/mon
Business
at
$24.95/mon
Storage
5 GB
10 GB
50 GB
100 GB
Bandwidth
500 GB
1 TB
Unlimited
Unlimited
Number of sites
Unlimited
Unlimited
Unlimited
Unlimited
5. Namecheap
The plans of Namecheap Bitcoin hosting are just like its name, I mean they all are very cheap and domain names. All the plans include great features like Free SSL and backups.
It allows you to buy VPS hosting with BTC including other plans. And it's one of the few companies in the industry to champion online privacy truly.
Key Features:-
Plans and Pricing:-
Resources
Value
at
$0.82/mon
Professional
at
$1.66/mon
Unlimited
at
$2.49/mon
Business SSD
at
$19.88/mon
Storage
20 GB
50 GB
Unlimited
20 GB
Bandwidth
Unlimited
Unlimited
Unlimited
5 TB
Number of sites
Unlimited
Unlimited
Unlimited
Unlimited
6. Shinjiru
Shinjiru is the best offshore Hosting Company that offers offshore hosting plans including shared hosting, VPS hosting and cloud hosting with some rich resources.
Mostly, offshore is best for those who want to prevent their sites from DMCA issues. Its offshore Data Centers are located in Malaysia, Bulgaria, Singapore, and five other locations.
Key Features:-
Plans and Pricing:-
Resources
Basic
at
$3.50/mon
Standard 1
at
$3.90/mon
Standard 2
at
$3.90/mon
Premium 1
at
$6.90/mon
Premium 2
at
$6.90/mon
Strongbolt
at
$9.90/mon
SSD
10 GB
50 GB
50 GB
100 GB
100 GB
10 GB
Bandwidth
10 GB
Unlimited
100 TB
Unlimited
500 TB
Unlimited
Number of sites
Unlimited
Unlimited
Unlimited
Unlimited
Unlimited
Unlimited
7. HawkHost
Hawk Host is mainly known for its all-around performance that involves hosting services like shared, semi-dedicated, cloud services. With a low starting price and great features.
It offers everything that one should need to start or manage its site.
If you are a small-scale business person that holds crypto then it's the perfect place to set up your business site. As it also accepts payments with cryptocurrencies.
Key Features:-
Plans and Pricing:-
Resources
Primary
at
$2.99/mon
Professional
at
$7.99/mon
Storage
10 GB
Unlimited
Bandwidth
Unlimited
Unlimited
Number of sites
Unlimited
Unlimited
FAQs
Can I buy a domain with Bitcoin?
Yes, you can buy a domain with Bitcoin but only a few companies accept payment through Bitcoin and I have already mentioned those above.
Can I pay with Bitcoin on Godaddy?
This is a frequent question: does GoDaddy accept bitcoin the answer is NO.
Does Hostgator accept Bitcoins?
Does Fiverr accept Bitcoin?
No, Fiverr has stopped its Bitcoin transaction Services since 2014.
---
Conclusion
So, in a nutshell, these companies are the best among all in terms of accepting payments through Buy Web hosting With Bitcoin and other cryptocurrencies.
Blockchain technology is the safest crypto exchange route, keeping all transaction details secure.
So, If you want a safe and secure transaction without leaking your details, then the hosting companies I have mentioned above are the best platforms for you to start your business or blog according to your niche.